Meet Your Wealth Expert  Credential Securities  Qtrade Direct Investing  Qtrade Guided Portfolios
For advice your way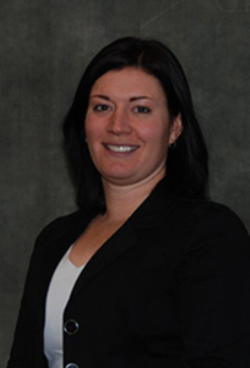 Wealth management
Retirement planning
Investment portfolios
RRSPs, TFSAs, RRIF
Stocks* and bonds*
Mutual funds* and more
Growing and managing money
When you want to create more personal wealth, work with an expert who understands the intricacies of investing, growing, and managing your money.
Kerry has over 24 years of experience in financial services including 18 years here at Cypress Credit Union. As an Investment Advisor, she's fully qualified to handle all the critical aspects of investment planning and wealth management for you, your family or your business.


Getting a professional's perspective
Kerry's track record for success is supported by industry-recognized credentials and education. This includes accreditation as a Wealth Consultant, a distinction earned after completing an intensive program that builds proficiency in all aspects of wealth management.
She holds the CERTIFIED FINANCIAL PLANNER (CFP®) designation and has completed the Canadian Securities Course. She's also licensed to sell stocks, bonds, and mutual funds to you through Credential Securities.
Finding your way to wealth
Kerry's approach to managing wealth is comprehensive and disciplined. More importantly, it's centred on you.
She'll start by reviewing your current situation and financial goals. Then she'll prepare your own personal Wealth Strategy. If your situation is complex, she may even collaborate with additional specialists to ensure you have a fully integrated wealth plan. She'll want to touch base with you regularly to review results and address what's on your financial horizon.
Ask for an appointment
Kerry welcomes the opportunity to help you find your way to wealth. Call her for a complimentary and confidential consultation.
YOUR WAY TO WEALTH IS HERE!

---
*Mutual funds, other securities and securities-related financial planning services are offered through Credential Securities, a division of Credential Qtrade Securities Inc. Credential Securities is a registered mark owned by Aviso Wealth Inc.