Staying Safe Online (FAQ's)
Fraud is a sad fact of life and the damage is enormous.
Potential damage to your personal credit and financial history often takes years to repair. Criminals are finding new ways to steal accounts and identities.
Cypress Credit Union has a vested interest in your security and protection.
Online Safety Videos
---
Protect Yourself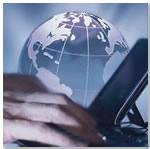 Your login name and password for MemberDirect® online services grant you access to your personal information and online services. You do not want someone else to easily guess this information.
Keep your password confidential.
Protect your password. Memorize it, do not write it down or store it in a PC file. Change it frequently and do not reveal it to anyone.
Never disclose your password in a voice or email. Do not disclose it over the phone, especially cellular phones.
Avoid passwords that are obvious choices, like birthdays, telephone numbers, PINs or SINs. But make sure that the password you choose is easy to remember.
Choose unique passwords. Longer passwords are harder to figure out than shorter passwords.
Change your password regularly, like every 90 to 120 days.
Do not permit anyone to watch you type in your password.
Contact Cypress Credit Union immediately if you cannot remember your password or if you suspect that someone has gained knowledge of your password.
Contact Cypress Credit Union immediately if you believe there are any errors or omissions in your account.
Never leave your PC unattended while using the online services. Always exit the online services system and your Internet browser if you step away from your PC.
If your login name or password automatically appear in the sign-in page of a secure website, you should disable the auto complete function in your browser.
Install and use a quality anti-virus program.
Your Internet browser software may retain information you entered until you exit your browser. Secure or erase files stored on your PC by your Internet browser so they cannot be read by others. Most Internet browsers store information in non-encrypted files in the browser's cache to improve performance. The files remain there until they are erased.
The software you use can affect the security of your online services activity. You should watch for warnings about security "bugs" that may affect the software and web browser you are using. Regularly check for software updates on the website of your manufacturer. Protect yourself against identity theft.
Identity thieves steal your personal information and use it to obtain funds or credit in your name. Identity theft can take months to detect and it can take just as long to correct the damage. To protect yourself from identity theft, do not give thieves an opportunity to steal your information. Keep important information in a safe place. Monitor bills and statements and, when discarding sensitive information, ensure it is shredded.
If you suspect that you are a victim of identity theft, file a report with the police immediately. Ask for a copy so that you can provide the evidence to the various companies you have to contact. Then contact your credit union representative to ensure that all debit and credit cards, and accounts are secure.
---
FAQ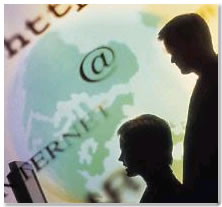 At Cypress Credit Union, information security is a top priority. We use advanced technologies to protect your information against unauthorized access, disclosure, alteration or misuse. Cypress Credit Union anticipated its members' security concerns. We built a security system from the ground up in order to safeguard your money and keep your account information private.
MemberDirect® (our online services system) online services use many lines of defense, including encryption, automatic sign-off and firewalls to protect your account information. So whether you're enrolling online for online services, transferring money or paying your bills, you can depend on your accounts and your account information being safe.
Whether you are paying your bills or just checking account balances, MemberDirect® online services take numerous steps to keep your accounts and personal information secure, but you also play a role in maintaining the security of your online services information. Here's what you can do:
Memorize your password
Your online password authenticates you when you begin an online services session. It ensures that only you can access your accounts. You should memorize this password and never write it down anywhere or reveal it to anyone.
Change your password regularly
It's important to change your password regularly, which you can easily do when you begin an online services session.
Remember to sign off
You may not always be at your own computer when you conduct financial transactions online. Therefore, it's important to sign off when you're finished with online services. If you forget to do so, MemberDirect® online services automatically sign you off after a period of inactivity.
Use your browser's built-in security features
We recommend that you use the built-in security features that browsers provide. Choosing certain security settings and options will help protect the privacy of your accounts and personal information.
From the moment account information leaves your computer to the time it enters Cypress Credit Union's computers, all online services sessions are encrypted. That means your password as well as all information relating to you and your accounts employ some of the best forms of cryptography that are commercially available for use over the Internet, making it difficult for unauthorized individuals to intercept, read or alter your online communications and transactions.
We also require that your browser support 128-bit encryption when you access our online services. If for any reason your secure session ends, your online services session automatically terminates.
Cypress Credit Union's security standards are among the most stringent of any company on the Internet. Our standards are high and if a browser isn't secure enough for online services, Cypress Credit Union won't permit it to be used to conduct online services sessions.
Likewise, MemberDirect® online services keep abreast of and implement relevant technology developments, whether it is an improved form of encryption or a better method for monitoring unauthorized intrusion. Our security team constantly monitors attempts to break into our security system to make sure your account information is safe and secure.
Cypress Credit Union ensures that your privacy and confidentiality are protected. Cypress Credit Union stores your login information and passwords in a protected and secure environment, isolated from the Internet so they cannot be accessed or downloaded by unauthorized individuals. But you too should ensure that this information is kept secret and safe.
---
Helpful Tips for Keeping You Protected
When the Save Password Option is selected on the browser, the Save Password prompt program is automatically launched. The system will remember all account numbers and corresponding access codes entered into any website on the PC without further prompts. If there are different people using the same PC, all their account numbers and passwords will be saved in Internet Explorer. For security reasons, it is recommended that this function not be used.
If you have enabled this function and wish to disable this function in Google Chrome, the following procedures are to be followed:
Click the Chrome Menu in the toolbar and click Settings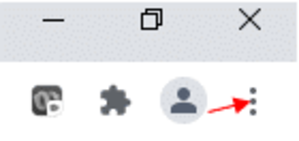 Go to the Autofill section
Click passwords or in the search bar type 'passwords'
Either turn off 'Offer to Save Passwords' or click the menu beside the specific password you wanted deleted, and click 'remove'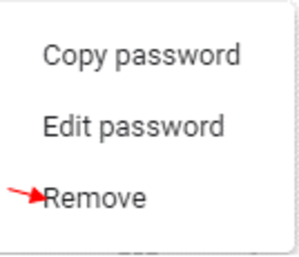 If you have enabled this function and wish to disable this function in Microsoft Edge, the following procedures are to be followed
Click the Edge Menu in the toolbar, click settings, scroll down and then click View advanced settings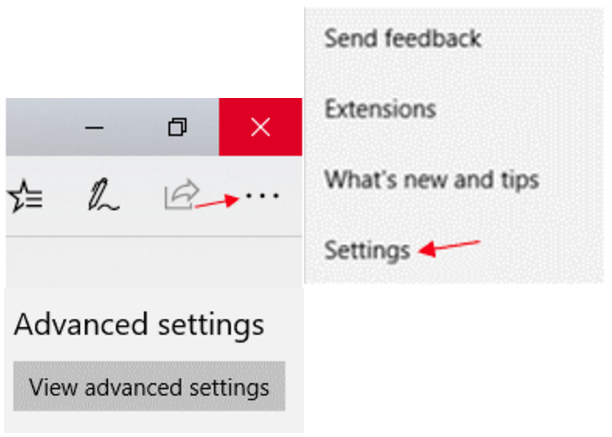 Scroll down to the Privacy and Services section
Choose to turn off 'Save Passwords' or click 'Manage Passwords' and edit from there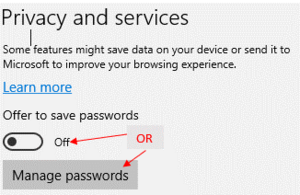 Encryption is the process of scrambling data into an unreadable format. It is more secure to transmit encrypted data over the Internet than data in it's 'raw' form. Encrypted data is sent through the Internet to Cypress Credit Union's secure online services system which then decrypts (unscrambles) the data.
The higher the number of the encryption, the more complex the encryption. 128-bit encryption is the strongest level of encryption that is publicly available. Although 40-bit encryption is the international standard, MemberDirect® online services requires you to use a browser that supports 128-bit encryption. According to Netscape, 128-bit encryption is 309,485,009,821,345068,724,781,056 times more secure than 40-bit encryption.
Cookies are pieces of data that identify your computer to the Internet destination to which it is communicating. Cookies will identify your computer with MemberDirect® online services' secure Internet baking system. If you are prompted by the system to enable cookies, please ensure that you do.
Google Chrome:
Open Chrome
Go to Settings Menu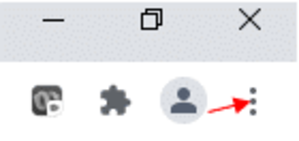 Under 'Privacy and Security' click Site Settings
Click 'Cookies and Site Data'
Edit how you would like Cookies to work
Microsoft Edge: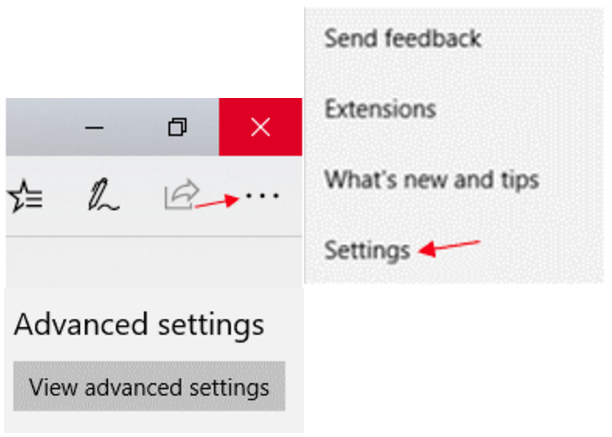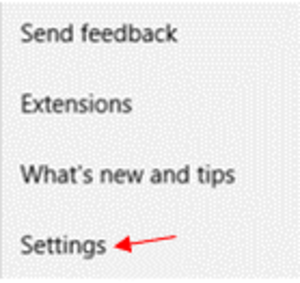 Go to View advanced settings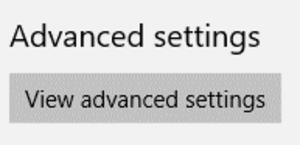 Scroll down to 'Privacy and Security'

Scroll down to 'Cookies'
Edit how you would like Cookies to work
SSL is a type of encryption technology that 'scrambles' messages travelling over communication lines. Your browser must support 128-bit encryption, which is the strongest technology in the industry today for an Internet application.
Google Chrome:
Open Chrome
Go to 'Settings' menu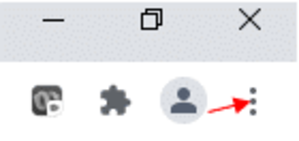 Click on 'More Tools'
Click 'Clear Browsing Data'
Edit what you would like cleared
Click 'Clear Data'
Microsoft Edge:
Open Edge
Go to 'Settings' menu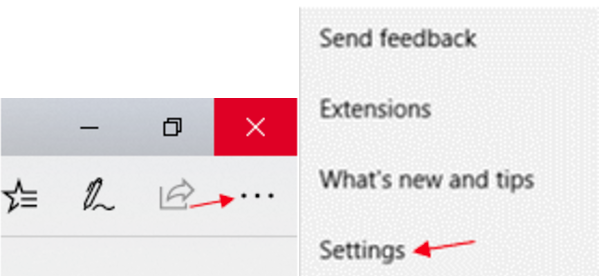 Scroll down to the 'Browsing Data' and click on the 'Choose what to clear'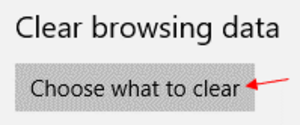 Edit what you would like cleared